Regional 10-4 Class A Truck Driver
Call Today!
800-677-5627
Location
Kenosha WI, Milwaukee WI, Janesville WI, Madison WI, Green Bay WI, Stevens Point WI, La Crosse WI, Oshkosh WI, Appleton WI, Faribault MN, Owatonna MN, Saint Paul MN, Minnetonka MN, Minneapolis MN, Bloomington MN, Rochester MN, Austin MN, Spring Valley MN, Winona MN, Mankato MN, Albert Lea MN, Worthington MN, Warren MI, Ann Arbor MI, Dearborn MI, Detroit MI, Flint MI, Lansing MI, Kalamazoo MI, Battle Creek MI, Holland MI, Grand Rapids MI, West Mifflin PA, Monroeville PA, Pittsburgh PA, Somerset PA, Johnstown PA, New Castle PA, Altoona PA, State College PA, Clearfield PA, Carlisle PA, Hershey PA, Lebanon PA, Harrisburg PA, Lancaster PA, Bloomsburg PA, Allentown PA, Scranton PA, Wilkes Barre PA, Philadelphia PA, King of Prussia PA, Reading PA, Chesterfield MO, Saint Charles MO, Bowling Green MO, Hannibal MO, Macon MO, Memphis MO, Boonville MO, Mexico MO, Moberly MO, Arrow Rock MO, Bardstown KY, Shelbyville KY, Louisville KY, Georgetown KY, Nicholasville KY, Winchester KY, Danville KY, Richmond KY, Lexington KY, Frankfort KY, Florence KY, Maysville KY, Cave City KY, Glasgow KY, Hopkinsville KY, Henderson KY, Madisonville KY, Somerset KY, Monticello KY, Russell Springs KY, Elizabethtown KY, Campbellsville KY, Clarksville TN, Hendersonville TN, Lebanon TN, Nashville TN, Cookeville TN, Livingston TN, Iowa, Illinois, Indiana, Ohio
Hiring Radius
25 miles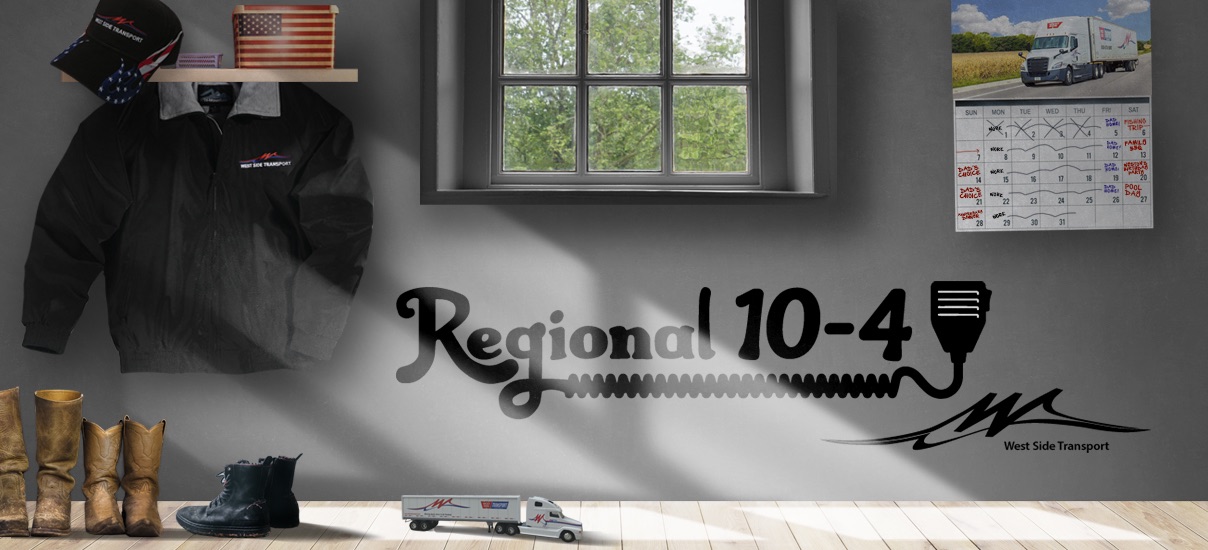 Regional 10-4 Class A Driving Position
West Side Transport
is redefining Regional by doubling your home time without compromising your pay. How is this done? With advanced pre-plans on routine freight lanes, with your on-duty time being driving and not sitting, and with well-maintained equipment. Your wheels are rolling one minute after your 10-hour break and pre-trip. Spent only 4 nights on the road before you get
home Friday for a 60+ hour weekend
. This is Regional 10-4,
it's time to reclaim your entire weekend.
Home ALL weekend - Friday to Monday
$.46¢ - $.65¢ per mile
2,000 - 2,400 mile per week
$52,000 to $70,000/year
Driver Trainers can earn an additional $.11/CPM
Weekly Pay Commitment
EZ Pass
Accessorial Pays - Increase your CPM by $.07
Late Model Tractors (Volvo, Freightliner, International)
401K with Company Match Up to 6%
Full Benefits - Medical, Vision, Dental Available
Driver App - receive all driver info. on your phone!
Call Today!
800-677-5627
Job posted by