Extreme Regional OTR CDL A Truck Driver
Call Today!
800-677-5627
Location
Sioux Falls SD, Watertown SD, Mitchell SD, Aberdeen SD, Pierre SD, Bellevue NE, Omaha NE, Beatrice NE, York NE, Lincoln NE, Columbus NE, Norfolk NE, Broken Bow NE, Kearney NE, Hastings NE, North Platte NE, Valentine NE, Lawrence KS, Overland Park KS, Manhattan KS, Topeka KS, Emporia KS, Wichita KS, Salina KS, Covington GA, Lagrange GA, Gainesville GA, Athens GA, Augusta GA, Warner Robins GA, Macon GA, Newberry SC, Spartanburg SC, Greenville SC, Anderson SC, Rock Hill SC, Winston-Salem NC, Greensboro NC, Concord NC, Gastonia NC, Charlotte NC, Hickory NC, Asheville NC, Albany NY, Cortland NY, Syracuse NY, Buffalo NY, West Virginia, Maryland, New Jersey, Connecticut
Hiring Radius
0 miles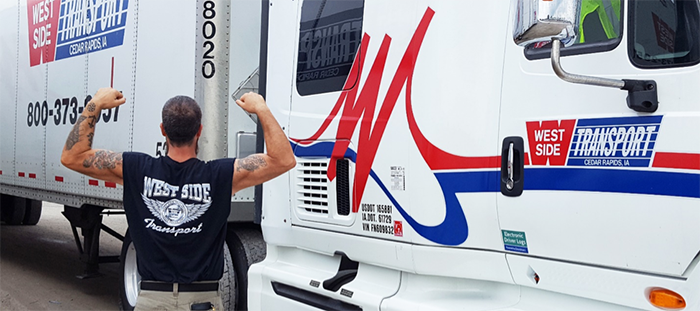 Extreme Regional OTR CDL A Truck Driver
Join West Side Transport to continue your wonderful career as a Class A CDL Truck Driver by choosing our OTR position. As an Over the Road Driver, you will be running Midwest, Southeast, and some Northeast, averaging 2,600 to 3,000 miles/week. We guarantee that you will get home every 3 weeks, getting 3+ days home! Depending on experience, you can expect to make $62,400 to $78,000/year. Driver Trainers can earn up to $17,000 additional pay per year!
$63,000 to $78,000per year - $.47 - $.53/CPM
$1,200 - $1,500 per week
$6,000 Bonus
2,600-3,000 miles per/week!
Driver Trainers can earn an additional $.11/CPM
EZ Pass
99% No Touch Freight
Accessorial Pays - Increase your CPM by $.07
Late Model Tractors (Volvo, Freightliner, International)
401K with Company Match Up to 6%
Full Benefits - Medical, Vision, Dental Available
Driver App - receive all driver info. on your phone!
Call Today!
800-677-5627
Job posted by